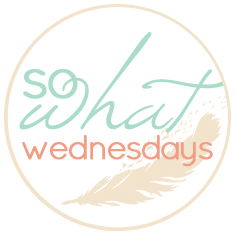 If you haven't already checked out this blog hop over at
Life After I "Dew"
.....then you really should!
So WHAT if: I found my wedding dress after trying on 4 dresses? This dress is perfect!
So WHAT if: I'm going to wear a USMC garter? I know S will get a wicked kick out of it!
Obviously that's not my foot....
So WHAT if: S and I sit and talk for hours about wedding plans?
So WHAT if: I'm a complete book lover/hog/whore/whathaveyou and I can't stop buying books or going to the library and I seem to have passed this particular trait onto my kiddos? When we go to the library, Dude can't stop picking out books he wants to take home and I can't bring myself to say "no" to any of them (except the book about snakes), and Princess will sit in a little rocking chair the whole time jabbering at the picture books that Dude puts in her lap.
So WHAT if: I'm ridiculously, deathly, crazy afraid of snakes? As in, I don't even look at them on TV. I think the only reason I made it through the Harry Potter movies is because, well, because I love Harry Potter.
Deal with it....S has!
So WHAT if: S and I are continuously buying puzzles for Dude? This kid puts together puzzles so fast now that it astounds me.
So WHAT if: I suggested to our librarian that they should have a "puzzle" section like they have a "movie" section? I think that would be pretty cool. Does anyone elses library do this? Or know where I can find one? We feel bad always having Dude do the puzzles that he already puts together with his eyes shut.
So WHAT if: all of my pockets are filled with tissues...both new and used? Princess lately has had a wicked snotty nose.
Ridiculously snotty
. And gross.